Tea Time
I started working with tea to replace my coffee addiction and customize tea to treat my chemo side effects. Tea is not a cure but I believe it helps some chemotheropy to do its job better.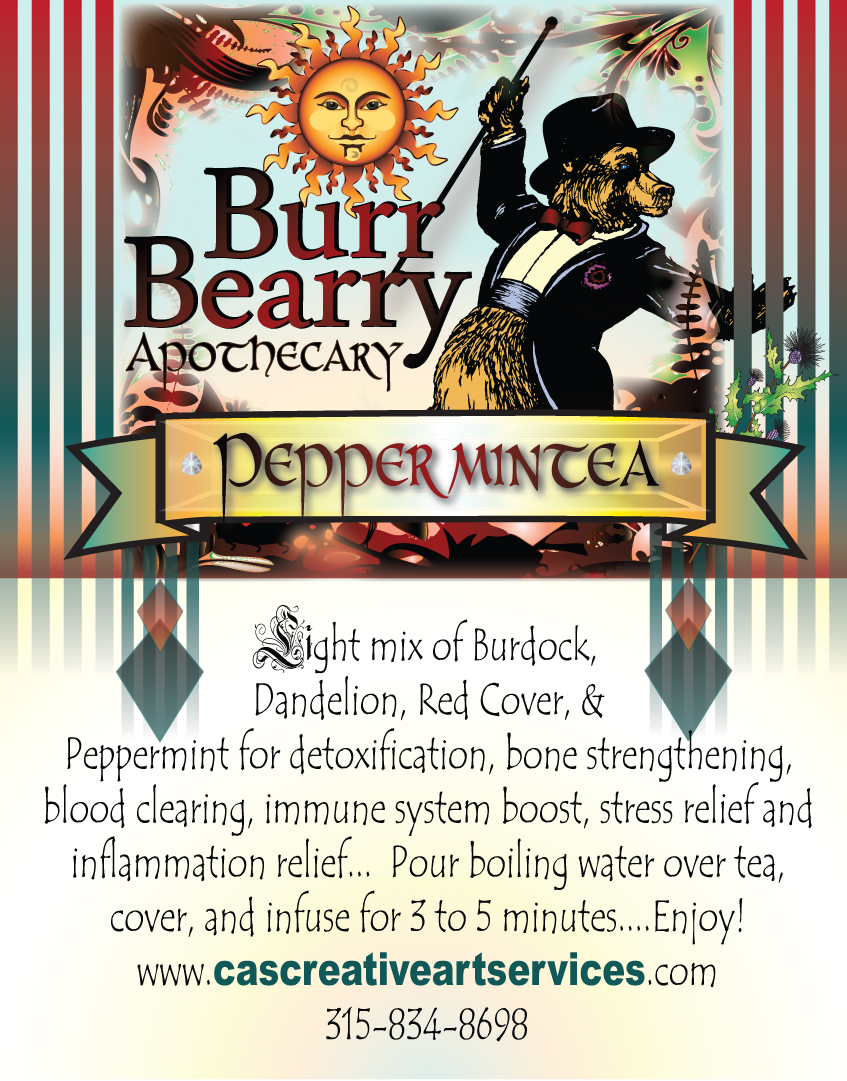 Peppermintea Tea
Light mix of Burdock, Dandelion, Red Clover, & Peppermint for detoxification, bone strengthening, blood clearing, immune system boost, stress relief and inflammation relief...

Pour boiling water over 1 teaspoon to a tablespoon of tea. Cover and infuse for 3 to 5 minutes....Enjoy!
www.cascreativeartservices.com ~ 315-834-8698


I never cared for the taste of tea but my Peppermintea tea mix is so light and fresh tasting. I feel cleansed after a hot cup. Mix yourself or give me a call I mail you a bag at cost. $.50 per 8oz. cup.

Disclaimer: Statements contained herein have not been evaluated by the Food and Drug Administration. These products are not intended to diagnose, treat and cure or prevent disease.